About the facilitator/therapist
Daren De Witt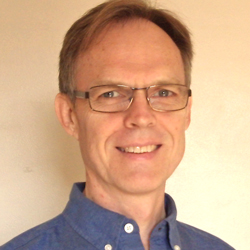 Daren has been facilitating groups for more than 35 years and he has been facilitating Identity Therapy Constellations workshops since 2018.
For some time Daren has been searching for ways to reach the deeper, unconscious parts of ourselves, that are less easy to bring into awareness and to heal. This search led Daren to train in Voice Dialogue between 2006-8. In 2015 Daren qualified as a teacher of TRE (Trauma Release Exercises) which is a body process designed to release the tension associated with traumatic experience. Daren also has a diploma in Relationship Counselling.
Daren's search finally led him to Identity Therapy (Identity-oriented Psychotrauma Therapy or IoPT), which he immediately recognised as a process that reaches back as far as we need to go for personal healing – to the very origins of this life. Daren completed 4 years of professional training in Identity-oriented Psychotrauma Therapy with Vivian Broughton between 2016-2019. Daren uses the constellations method personally for his own growth and healing, as well as supporting others using this powerful method.
In addition to offering constellations workshops, Daren is a senior UK representative of the international Centre for Nonviolent Communication (NVC) and he has been facilitating Nonviolent Communication workshops since 2003. Nonviolent Communication is a process that supports self-awareness, empathy and interpersonal communication and this process also informs Daren's constellations facilitation.
As well as facilitating groups, Daren works with individuals and couples using Identity Constellations. He is currently offering sessions online due to the impact of Covid19. Face to face sessions in Hastings, East Sussex, are also possible at present. At some point Daren will resume seeing clients from a location near Liverpool St station in east central London.
Daren attends regular supervision focused on his Identity Therapy practice.
"Today's workshop has felt very gentle & patient. We have had plenty of time & emotional space to give voice to those vulnerable parts of ourselves that have not previously dared to speak their truth. – Jane S.
In loving memory of Limor Regev-Peretz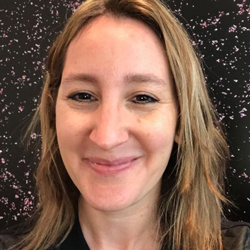 Limor tragically and suddenly passed away on Monday 3rd August 2020. Limor was Daren's co-facilitator from March 2018, when they were both in their early days of facilitating this method.
She was born in Haifa, Israel, in 1975, trained as a Social Worker and Group Facilitator at Tel Aviv University, and worked as a group facilitator and therapist from 2002 until 2012.
She was introduced to IoPT in 2012, completed several years of training and was fast becoming a very skilful facilitator of this method as well as being a valued member of the UK IoPT community before her sad and untimely death, leaving behind her husband and two children. She will long be remembered and held precious by all those who knew and worked with her.